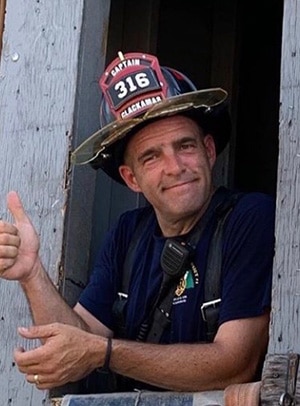 Mark Corless began his fire service career in 1992 working as a volunteer firefighter for Beavercreek Fire District. Mark started working as a seasonal firefighter for the Oregon Department of Forestry in 1993 and became a full-time employee in 1997 and joined SEIU Local 503. Mark was hired with Clackamas Fire in January 2003 and has moved up the ranks as a Firefighter, Lieutenant and now as a Captain at Station 16 in Oregon City. Mark is also active at the Oregon State Fire Marshall Office as a Division Group Supervisor on the Blue Team and is deployed with the Incident Management Team throughout the State of Oregon as needed.
Before Mark became President of Local 1159, he served as a Clackamas Shop Steward, representing the over 220 members at Clackamas Fire. Mark has served on Labor Management Committee, Safety Committee and as the bargaining group representative and lead bargainer.
In his free time Mark enjoys time with his wife, two daughters and son.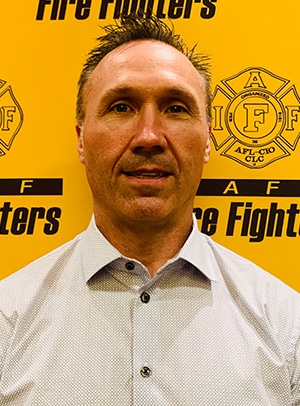 Mark began in the fire service as a volunteer at Gladstone Fire Department in 1993 for 5 years. While going to paramedic school Mark attended Estacada's Student Firefighter program for 4 years. In 1998 Mark began his paid fire service career at Hoodland Fire Department, then was hired by Lake Oswego Fire Department later that year. Mark is a station Lieutenant at Lake Oswego Fire Department Truck 211 and has had held rank as a Firefighter and Apparatus Engineer. Currently Mark works with the truck training program, rope training program and negotiations team at Lake Oswego Fire Department.
Mark's union career began in 2010 when he was elected Local 1159's Vice President. Mark oversees the political action for Local 1159, running campaigns for local option levys, bonds, and supports candidates for local offices.
Mark is has been married since 1998 to his wife Stacy and they have a daughter Molly. Mark enjoys golf, traveling and camping with his family on his down time.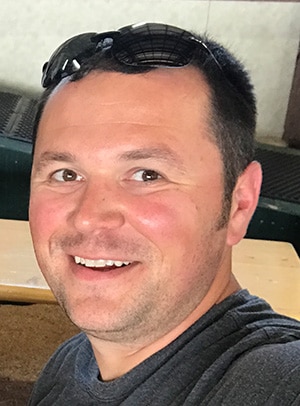 Chris was hired by Estacada Fire District on a SAFER grant in March of 2013. Chris served as the shop steward for Estacada Fire District from November 2014-August 2019. Chris proudly represented nine professional firefighters at Estacada FD. In January of 2019 Chris was appointed by the executive board to serve the remainder of the Treasurer term until December 31, 2019. In January of 2020 Chris was elected to the position of Treasurer.
Some of Chris' goals during the two year term are to increase transparency, involve updated technology within the Local's business, and establish the Local 1159 Foundation, a registered 501c3 to continue the mission of helping those that serve and aiding other charities. When not on shift, or taking care of union business you can find Chris with his wife Jessica, traveling during the rainy months and out relaxing on the water in the summer months.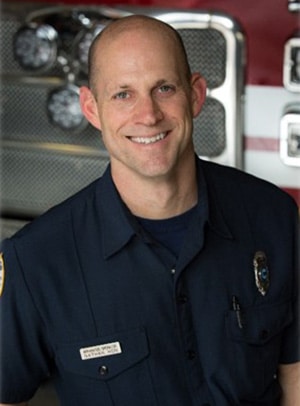 Nate began his fire career in 2001 at Cal Fire out of San Luis Obispo, CA as a seasonal wildland firefighter. Nate worked for private ambulance in Chico, CA for a couple years before relocating to Bend, OR where he completed his paramedic degree. In 2005 Nate was hired on as a firefighter/paramedic with LaPine Fire District. In 2008 Nate and family moved to Portland where he began his career with Clackamas Fire District. Nate has served as a Firefighter/Paramedic, Apparatus Operator, Lieutenant and in September of 2019 was promoted to Captain. Nate now serves as the Captain at Station 4 in Clackamas.
Nate has served Local 1159 as an assistant shop steward and in January of 2017 was elected as Secretary of Local 1159. Along with the Secretary role, Nate also oversees Local 1159's communications and social media platforms, the family picnic and the Local 1159 store. At the state level, Nate serves as the 8th District VP with Oregon State Firefighter Council.
In his free time Nate enjoys spending time with his family in the outdoors and coaching his daughters volleyball teams. Nate has been married to his wife Amy since 2004 and they have three kids together, Aubree, Samantha and Everett.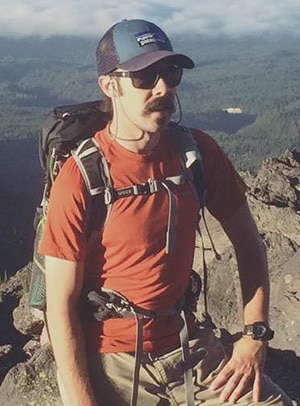 Austin began his career at Canby Fire in 2012 as a resident volunteer. In 2016, after Austin obtained his Paramedic degree he was hired full-time at Canby Fire. When not at work Austin enjoys spending time with his fiance and two children. Austin also enjoys spending time in the outdoors fishing and hiking all over Oregon.
Austin has served as the Canby Fire Shop Steward since 2017 and enjoys the relationship he has built with the Canby Fire administration team. Canby Fire District has one main station which houses firefighters and administration and it is key to have a strong working relationship with labor and management to best serve the community of Canby.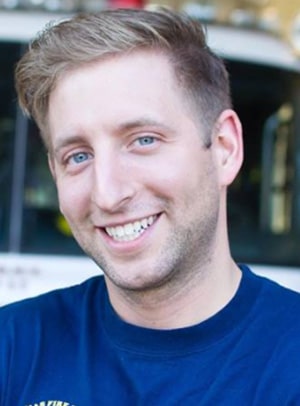 Clackamas Fire District #1 Lead Steward
Andrew began his fire service career in 2005 as a student in Chemeketa Community College's fire program. He earned both his associates in Fire Suppression and his Paramedic while also serving as a resident volunteer with Hubbard Fire and Canby Fire. After graduating in 2008 Andrew was hired full-time with Canby Fire as a Firefighter/Paramedic. In 2012 Andrew was hired by Clackamas Fire where he now works as an Apparatus Operator and Hazmat Technician.
Andrew previously served as a Clackamas Fire District 1 Assistant Shop Steward, coordinates the Flower Fund Program and serves as Local 1159's representative on the Clackamas Emergency Services Foundation board of directors.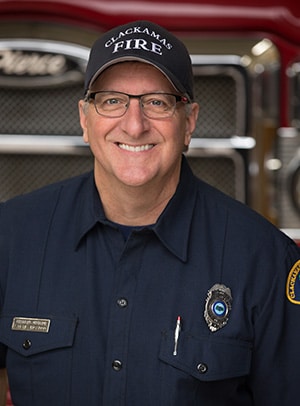 Clackamas Fire District #1 Assistant Steward - Position 1
Steve McAdoo was voted in as an assistant Shop Steward by Clackamas Fire District #1 members in January of 2020. Steve has served Clackamas Fire since 2004 and has worked in the capacity of Apparatus Operator for the last 5 years and the Fire District's Public Information Officer for 4 years while maintaining his Firefighter rank. Prior to working with Clackamas Fire Steve was a Lead Paramedic with AMR for nearly 12 years.
Steve has lived In Oregon City for over 20 years with his wife Theresa. Steve and Theresa have been married since 1988 and have two grown children who live nearby. Steve and Theresa are enjoying being empty nesters.
Steve brings a unique set of skills and experience to the position of Assistant Steward as he is known for his ability to bond with and befriend all walks of life. He is always looking for challenges and is enthusiastic about working in concert with management to continue to protect the safety and livelihood of this honorable career.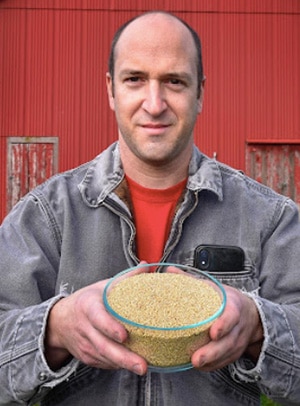 Clackamas Fire District #1 Assistant Steward - Position 2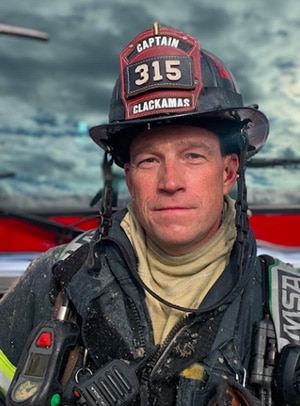 Clackamas Fire District #1 Assistant Steward - Position 3
Patrick began his fire service career in 2003 as a volunteer with the City of Newberg Fire Department, after having worked in the finance and insurance industries. Patrick was hired full time with the City of Newberg in 2006 after completing his paramedic program.
Patrick was hired by Clackamas Fire District in 2008, and has served at the rank of Firefighter, Apparatus Operator, Lieutenant, and currently serves as Captain of Oregon City's midtown Station 15.
Patrick has worked as a Labor representative to the Health Insurance Committee since 2012, Deferred Compensation Committee, and is the Co-Chair of the Retiree Health Trust. In 2020, Patrick was elected to the position of Assistant Shop Steward.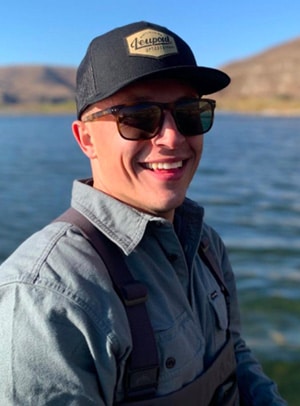 Clackamas Fire District #1 Assistant Steward - Position 4
Bruce began his fire service career as a volunteer with Scappoose Rural Fire District in 2012. While with SRFD Bruce became an intern while completing his associate's degree/paramedic program. Bruce served as a temporary employee for a year with SRFD before he moved on to a full-time position with Mid-Columbia Fire and Rescue. After 2 years with MCF&R as a Firefighter/Paramedic Bruce was hired with Clackamas Fire. Bruce has been with Clackamas since 2018 and is currently a Firefighter assigned to Engine 1.
Bruce began his union involvement with MCF&R as an e-board member for a short time prior to moving on with CFD1. Bruce was elected as an assistant shop steward in 2020 and looks forward to representing CFD1's members as well as continuing to build a cohesive relationship with D1's administration.
In his free time Bruce enjoys time with family and his dog. Hobbies include camping, snowboarding, hunting, fishing, and rock climbing.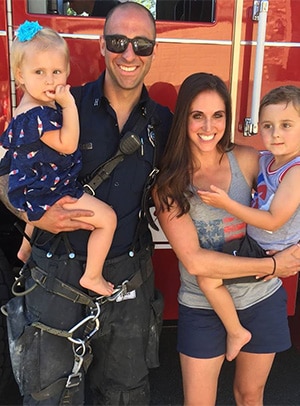 Clackamas Fire District #1 Battalion Chief Steward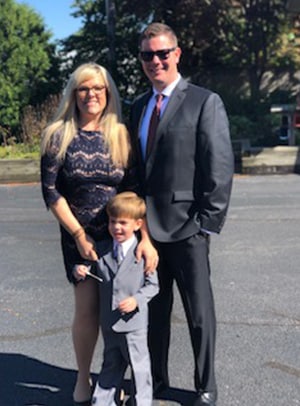 Ben began his fire service career in 2005 as a resident student firefighter with Coos Bay Fire Department. After graduating from Southwestern Oregon Community College with his Fire Science and Paramedic degrees, Ben went to work for Bay Cities Ambulance as a paramedic while he continued to volunteer with Coos Bay Fire. In 2013, Ben was hired a career firefighter with Coos Bay Fire and became involved within their local, Local 2935. During his eight years with Local 2935, Ben held the positions of secretary, vice president, and president. In 2021, Ben took the position of lieutenant with Estacada Fire District and was elected shop steward upon entry into Local 1159. Over time, Ben took a deep interest in contract law and alternative dispute resolution and obtained his master's degree in legal studies with a concentration in conflict resolution. Practical bargaining experience and formal education in contract law, negotiation, and mediation have assisted Ben in successful employer-employee relationship building and the collective bargaining process.
Outside of the fire service and union duties, Ben does have a life. He and his wife, Sarah, and son Grayson, enjoying traveling, camping, and their vacation home in Umpqua Valley wine country. Ben also enjoys landscaping and re-landscaping and reading military history non-fiction. Ben also enjoys going to sporting events, playing sports with his son and showing him first-hand that athletic abilities will be a learned skill, and not a genetic gift.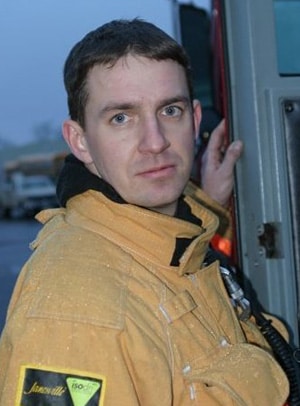 Tighe started his fire service career in 1998 at Chemeketa Community College and Marion County Fire District #1 in Salem, OR. He completed Associates Degrees in Fire Suppression and Paramedicine while attending Chemeketa Community College. Tighe continued as a volunteer firefighter/EMT with Marion County Fire District #1 until 2003, when was hired as a full-time career firefighter/paramedic by Canby Fire District. He served at Canby Fire for the next 12 years in the roles of firefighter, apparatus operator, Captain and as a Tactical Paramedic with law enforcement tactical teams. In September of 2017, Tighe began serving the Gladstone community as a full time shift Captain/Paramedic with Gladstone Fire Department, where he now works as the Training and EMS Officer.
When not at work, Tighe enjoys being with his wife and two sons. Tighe and Gwen have been married since 2004 and love spending time with Brendan (8) and Jordan (6) as they quickly grow. Along with his family, Tighe enjoys being outdoors, hiking, fishing, biking, golf and kayaking.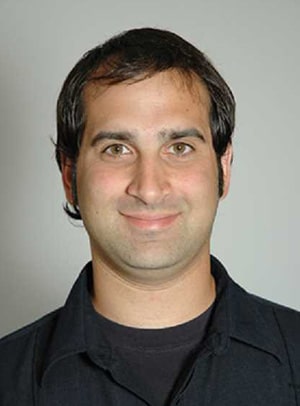 JT Anoushiravani graduated from Chemeketa Fire School in the summer of 2000 and Paramedic School in the winter of 2003. JT spent the early 2000's as an intern firefighter at Clark County Fire District 12 (Ridgefield and La Center) before being hired by the City of Lake Oswego in March of 2004. Prior to being promoted to Lieutenant in 2016, JT served as both a Firefighter/Paramedic and Driver Engineer. Currently JT is stationed at the Westlake Firehouse on C-shift.
Since 2017, while working at Lake Oswego Fire Department, JT helped develop the Peer Support program, served as a shift labor rep, and now represents Lake Oswego members as their shop steward.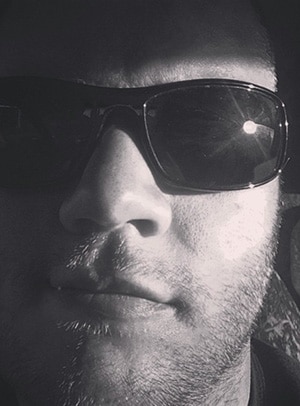 Bryce started his fire service career in 2006 as a student/volunteer for Jacksonville Fire Department in Jacksonville, OR. Bryce moved on to be hired by Rural/Metro Fire Department in Grants pass, OR as a Part Time/Student Firefighter. During that time, Bryce was able to earn is AAS in Fire Science in 2009, as well as earning his Paramedic Degree in 2013. Bryce was hired full time by Rural/Metro in 2012. In 2014, Bryce moved to Molalla, OR and began his career with Molalla Fire District as a Firefighter/Paramedic. Starting in January 2021, Bryce has served as the Shop Steward for the Molalla bargaining unit.
Bryce married his wife Kylie in 2019 and they have 1 child together. During his off time, Bryce enjoys the outdoors while hiking, hunting and fishing. Bryce also enjoys cooking BBQ and catering small events for friends and family.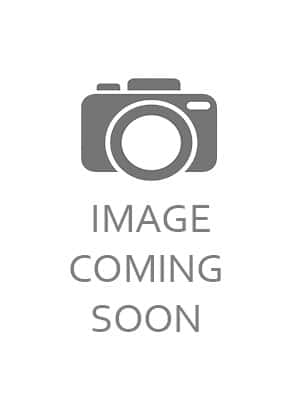 Bio and picture coming soon.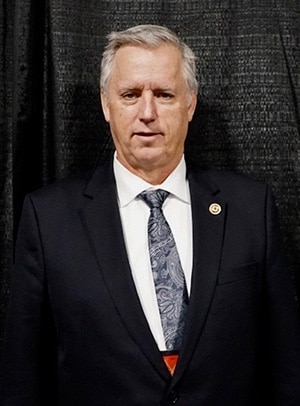 Karl began his career at Canby Fire District along with a seven year career at Life Flight as a Flight Paramedic. Formally a station Captain at Clackamas Fire, now retired from Clackamas Fire after more than 30 years in the fire service. Making Lieutenant in 1996 then on to Captain in 2002 with Clackamas Fire, Karl has worked in the Training Division, EMS Division and Operations.
Karl's union career began as a bargainer in Canby, then onto Steward. After coming to Clackamas Fire he joined the bargaining team. Karl was lead steward for several years, taking his first elected position, Local President, in 2000. Karl was elected 4th District Vice President of the Oregon State Fire Fighters Council in 2006 and in 2016 served as Legislative Director for the Oregon State Firefighter Council. In May of 2018 Karl was elected President of the Oregon State Firefighter Council and represents over 3,000 firefighters in Oregon.
Karl retired from Clackamas Fire District in June of 2019 and finished up his last term as Local 1159 President at the end of 2019. Karl remains the OSFFC President and a key resource for Local 1159 and Locals around the state of Oregon.
Education: AAS Portland Community College Fire Science, Oregon EMT Paramedic and numerous Oregon DPSST Certifications and National FIre Academy Curricula.
"My career as a union officer is an honor of which I do not take lightly and consider my involvement a small investment in my profession and my union."